How do businesses achieve goals by digital marketing?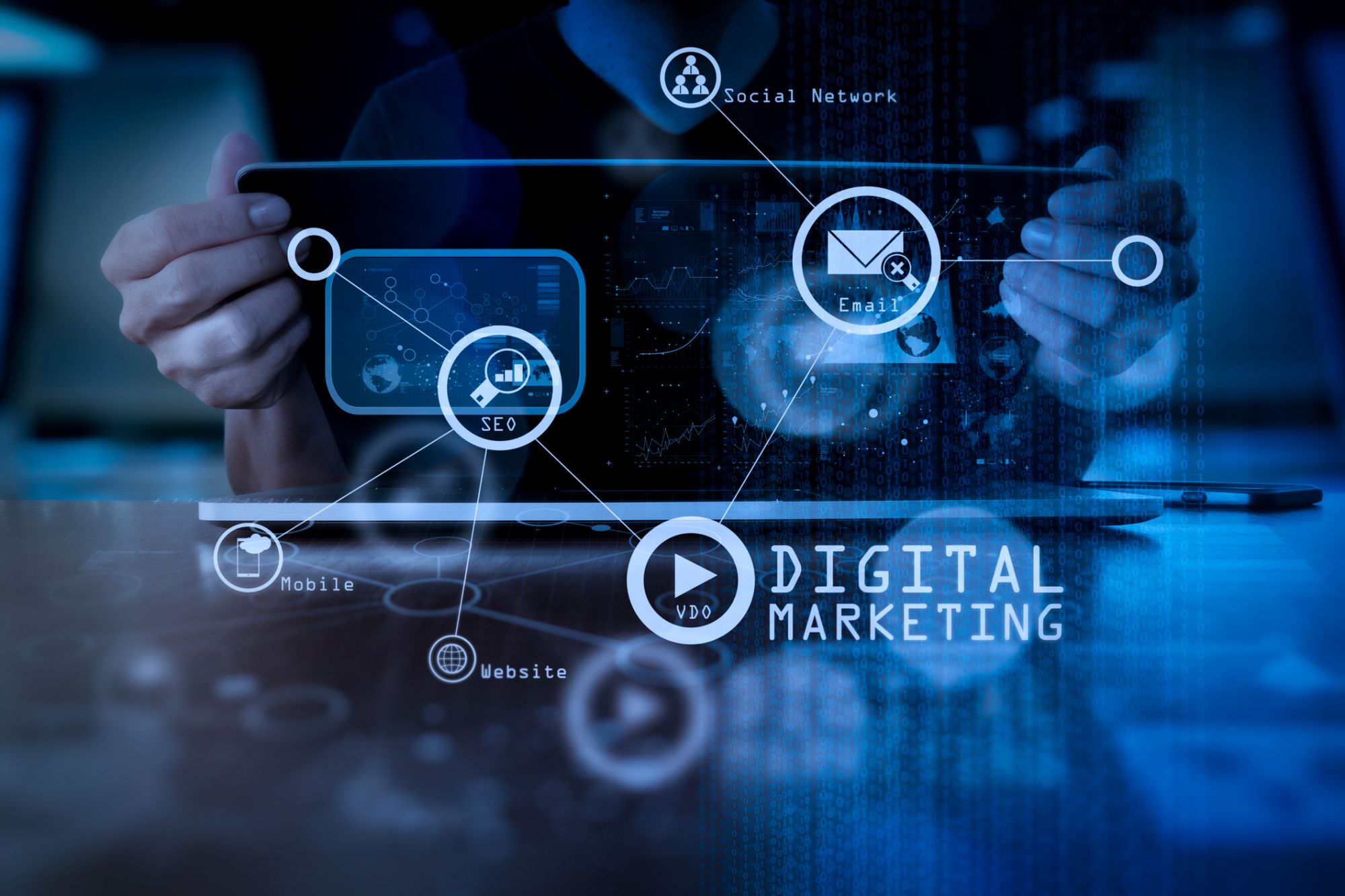 The businesses in the modern world strive to opt for the best strategies. The world is growing fast and new strategies are being adopted daily. To keep pace with these nowadays every business should look for productive ways. People are getting attracted by new trends. Business should therefore make sure what the new strategies that need to be followed are. For this purpose they should always look for the new ways to grab their customer's attraction. They know well that digital marketing purpose should be the main concern. These strategies facilitate the businesses to accomplish their goals efficiently. The businesses that use the best digital marketing strategies seem to boost up as compared to others. 
Planning:
Every business should first plan well. They can use the help of experts what strategies should be planned. A good strategy plan made with keeping important factors in view helps in the long run.
Achieve:
The digital marketing strategies help the businesses in providing awareness to the customers. When the customers are fully well aware of a specific product, they get attracted. The well defined product descriptions, the knowledge about the product and the features of the product grab customers' attention. The digital consultants know how to bring customers. They do so by:
looking for what customers demand

making plans accordingly

attracting new buyers

targeting new visitors
This helps the businesses to achieve their goals more productively. 
Transfer:
The best implemented marketing strategies influence more potential buyers. The buyers attract and willingly feel an urge to buy the specific products. This helps the buyers whether they need services online or offline. 
Engage:
The businesses continuously strive to make decisions that help them develop long-term relation with their customers. They use different tactics. They go for e-mail and social media marketing. 
The businesses need to know how to influence their customers. This can be done by investing more in digital marketing. They should follow various planning frameworks that help to achieve their goals. They should make sure to categorize their precedence. They need to follow digital marketing strategies to improve their competence. 
The businesses should know the preferences of the customers nowadays and utilize the digital marketing tactics to improve themselves. The digital marketing agency helps the businesses by comparing them with the competitors. 
This comparison helps them to know what are the new trends and the tactics used by others. They can compete well and target customers by implementing strategies in a more positive way. The digital marketing with the help of good consultant can go a long way. They help in anticipating objectives. 
The digital marketing helps the businesses to generate more ways to have better communiqué with their customers. With this strategy, the businesses know what their customers need and what they most prefer.  They can then use better techniques to attain their customers online.
Warning
: count(): Parameter must be an array or an object that implements Countable in
/home/customer/www/sierrahash.com/public_html/wp-content/themes/trendyblog-theme/includes/single/post-tags-categories.php
on line
7
The reasoning and application behind logos go far back to the beginning of the marketing era. Even smaller businesses or startups should be seriously considering putting more time and effort
On-line port games are simple to enjoy, but there are several methods that one could be sure that your encounter is safe. There are a few standard actions you can
Some ebike owners don't live nearby the service shop due to which they have to face many problems if any issue arises in their bike.  Moreover, the situation becomes worst